Battle Angel Alita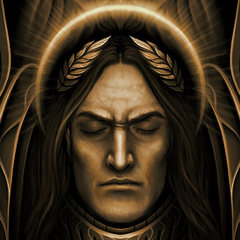 Gally Aka Battle Angel Alita.
I remember when I was Zauberluich junior, seeing the anime for the very first time and I was stunned, loved the character, setting, style, everything. Probably one of the things that fuled the fire of my obsession with scifi. A very insperational manga too, stunning art and characters, with a twisting plot and some mind blowing scenes.

It was only a matter of time 'till I touched my 80's/90's anime/manga roots and smashed out some fan art.
---
From the album:
119 images
0 comments
49 image comments
---
Photo Information for Battle Angel Alita
Advertisement

The owner of artfreaks.com has an affiliate sales relationship with Amazon.com
Verified sales resulting from clicks on Amazon.com product links placed by any of the site administrators will generate a small commission for the site-owner, which will help towards financing this free website for artists and photographers.