Killy 2 Final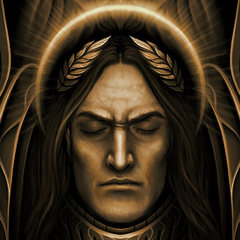 Finally done, Killy blasting away with his GBE [Gravitational Beam Emitter] from the Manga series/Animated Film BLAME! by Tsutomu Nihei. This was a ton of fun to make! The background is actuallyt an edited image from the manga which I thought would be a little more fitting than drawing my own.
A big thanks to https://www.deviantart.com/null-entity for his fantastic stock which helped me to no end with the pose, cheers dude!
Total of 20+ hours work at least. Please zoom for details!
---
From the album:
117 images
0 comments
48 image comments
---
Photo Information for Killy 2 Final
Advertisement

The owner of artfreaks.com has an affiliate sales relationship with Amazon.com
Verified sales resulting from clicks on Amazon.com product links placed by any of the site administrators will generate a small commission for the site-owner, which will help towards financing this free website for artists and photographers.