Crimson Fists Primaris Captain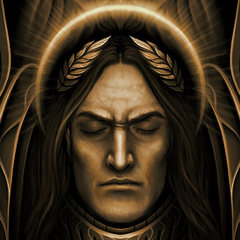 This is quite possibly one of my best painted models to date. Now, I'm the first person to look at my work and go "eh..could be better, however I'm very happy with how this turned out, maybe a little proud.
Converted with a different arm and hand, I thought the initial pose with a one handed bolt rifle looked silly... so I like to think he's drawn his sword as pistol for some CQC while leaving his rifle on sling.
From the album:
139 images
1 comment
31 image comments
---
Photo Information for Crimson Fists Primaris Captain
Advertisement

The owner of artfreaks.com has an affiliate sales relationship with Amazon.com
Verified sales resulting from clicks on Amazon.com product links placed by any of the site administrators will generate a small commission for the site-owner, which will help towards financing this free website for artists and photographers.