All I Want For Christmas...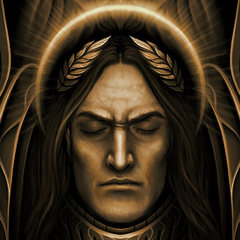 BLOOD FOR THE BLOOD GOD! SKULLS FOR THE SKULL THRONE!
So continues my tradition of making HORRIBLE Christmas cards every year and flooding them out to everyone. This is just a bit of fun so I only spent 2-3 hours on it trying to whip it out super fast! [Hence why it sucks! :p]
Oh the mirth!
Happy Christmas everyone hope you all have fun and stay safe!
Advertisement

The owner of artfreaks.com has an affiliate sales relationship with Amazon.com
Verified sales resulting from clicks on Amazon.com product links placed by any of the site administrators will generate a small commission for the site-owner, which will help towards financing this free website for artists and photographers.