Dhomochevsky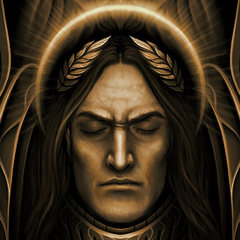 Finally finished, Dhomochevsky from the manga BLAME! One time pal of Killy, sadly Dhomo didn't have Killy's amazing regeneration ability so I tried to make him a little more rag tag. The only Safeguard who is friendly to humans and stands guard over his domain, badass to the bitter end. A big thanks to https://www.deviantart.com/null-entity for his amazing stock assisting with the pose! Check him out guys, you won't regret it. PLEASE ZOOM FOR DETAIL.
---
From the album:
118 images
0 comments
48 image comments
---
Photo Information for Dhomochevsky
Advertisement

The owner of artfreaks.com has an affiliate sales relationship with Amazon.com
Verified sales resulting from clicks on Amazon.com product links placed by any of the site administrators will generate a small commission for the site-owner, which will help towards financing this free website for artists and photographers.