Broly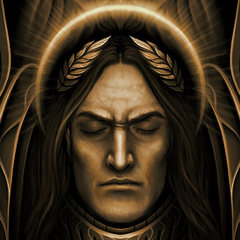 Phew! This was maybe about a weeks worth of work with about 4-5 hours or so per sitting. After watching the latest Dragonball Super movie and seeing this bad boy all redesigned and his new story and what not, I was so hype I just HAD to get some fan art down. If you've not seen the movie you should, it's the best one so far. Everyone who knows me knows I hate doing any sort of bacground but this turned out much better than I'd hope and all in all, I'm quite proud of this bit of work, I've got plans to upload more DBZ fan art. PLEASE ZOOM FOR DETAIL!
---
From the album:
119 images
0 comments
49 image comments
---
Photo Information for Broly
Advertisement

The owner of artfreaks.com has an affiliate sales relationship with Amazon.com
Verified sales resulting from clicks on Amazon.com product links placed by any of the site administrators will generate a small commission for the site-owner, which will help towards financing this free website for artists and photographers.