Crimson Fists Devastator Heavy Bolter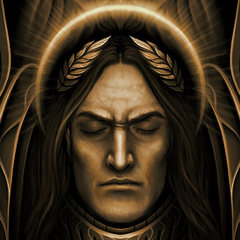 When supressive fire and much dakka is the order of the day, you get the Devastators in. I'm thinking of making another one of these guys at some point, with a much more interesting pose.
From the album:
115 images
0 comments
17 image comments
---
Photo Information for Crimson Fists Devastator Heavy Bolter
Advertisement

The owner of artfreaks.com has an affiliate sales relationship with Amazon.com
Verified sales resulting from clicks on Amazon.com product links placed by any of the site administrators will generate a small commission for the site-owner, which will help towards financing this free website for artists and photographers.