Imperial Fists Primaris Sargent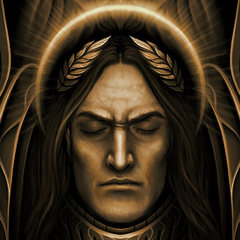 Title says it all, bit of a pain to paint, yellow is rough! Model turned out looking pretty good though. This is a conversion using a Assault Sargent's chainsword arm.
From the album:
139 images
1 comment
31 image comments
---
Photo Information for Imperial Fists Primaris Sargent
Advertisement

The owner of artfreaks.com has an affiliate sales relationship with Amazon.com
Verified sales resulting from clicks on Amazon.com product links placed by any of the site administrators will generate a small commission for the site-owner, which will help towards financing this free website for artists and photographers.