Alpha Legion Warband Specialist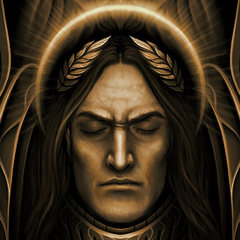 For the longest time, I couldn't decide what weapon to give this guy, swapping between flamer, plasma, heavy bolter... even considered a rocket launcher but thought it a bit too much. HOWEVER, i felt that plasma gave the group it's biting edge, good for both armoured infantry and vehicles, it's a good multi-use weapon. This guy turned out really well, quite pleased all things considered.
Please consider giving the image a click to reduce it's size for a bit better quality))
From the album:
139 images
1 comment
31 image comments
---
Photo Information for Alpha Legion Warband Specialist
Advertisement

The owner of artfreaks.com has an affiliate sales relationship with Amazon.com
Verified sales resulting from clicks on Amazon.com product links placed by any of the site administrators will generate a small commission for the site-owner, which will help towards financing this free website for artists and photographers.