Primaris Ascended Alessio Cortez.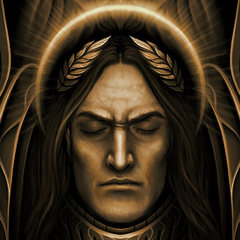 In my head cannon, he got found again, was given a Primaris Make-over and is now back in the battle!
Needless to say this was a kitbash/conversion of a Primaris Lieutenant with bits from like, 3 other kits? However, I felt it necessary to have a Primaris version of my regular marine of one of the Crimson Fists greatest heros!
From the album:
115 images
0 comments
21 image comments
---
Photo Information for Primaris Ascended Alessio Cortez.
Advertisement

The owner of artfreaks.com has an affiliate sales relationship with Amazon.com
Verified sales resulting from clicks on Amazon.com product links placed by any of the site administrators will generate a small commission for the site-owner, which will help towards financing this free website for artists and photographers.