FAT MAN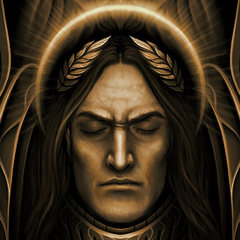 Designation: FAT MAN
Hostile: No
Sightings: 3
Danger Level: Unknown
Anomoly "Fat Man" has only been sighted a few times, manifesting as a bloated floating humanoid who's physical shape seems to be in a constant degenerating flux. Anomoly has been seen hovering anywhere from a few inches from the ground, to 12 feet in the air, showing no outwards notice of humans, subject seems to suspend at a point and stare fixedly. One record of subject passing through apartment block, team found no trace apart from black corrosion on the wall where the subject passed through and vanished.
---
From the album:
124 images
0 comments
50 image comments
---
Photo Information for FAT MAN
Advertisement

The owner of artfreaks.com has an affiliate sales relationship with Amazon.com
Verified sales resulting from clicks on Amazon.com product links placed by any of the site administrators will generate a small commission for the site-owner, which will help towards financing this free website for artists and photographers.