Ultimatum1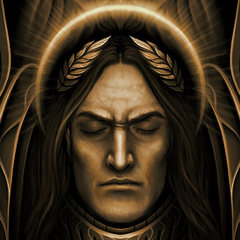 Personal piece.
Make what you will of it.
Please full view for lots of details.

Heavily inspires by manga artist: Tsutomu Nihei, who did the art for Biomega and BLAME! his way of drawing cyborgs, humans and synthetic life has always been a huge inspiration for me and this was an effort to try and adopt it, as well as trying to reduce my obsession with making things mostly symmetrical. 
Advertisement

The owner of artfreaks.com has an affiliate sales relationship with Amazon.com
Verified sales resulting from clicks on Amazon.com product links placed by any of the site administrators will generate a small commission for the site-owner, which will help towards financing this free website for artists and photographers.