Unity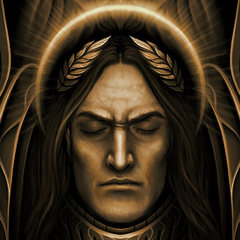 This is a gift I have created for my friends parents who have supported me, helped me, looked after me and treated me as one of the family without ever asking for anything in return.

I have nothing to give other than my skills as an artist.

The insperation came from a whole pile of old Japanese art, so mixing that with my style, a touch of manga and elements from said old styles of Japanese art, this was the result.

As big fans of the Japanese culture, lets hope they like it! It will be printed in high quality and framed before I present it to them.

wish me luck!
Advertisement

The owner of artfreaks.com has an affiliate sales relationship with Amazon.com
Verified sales resulting from clicks on Amazon.com product links placed by any of the site administrators will generate a small commission for the site-owner, which will help towards financing this free website for artists and photographers.